May weekend 2022 promises to be good! See the most interesting gadgets
2022-04-06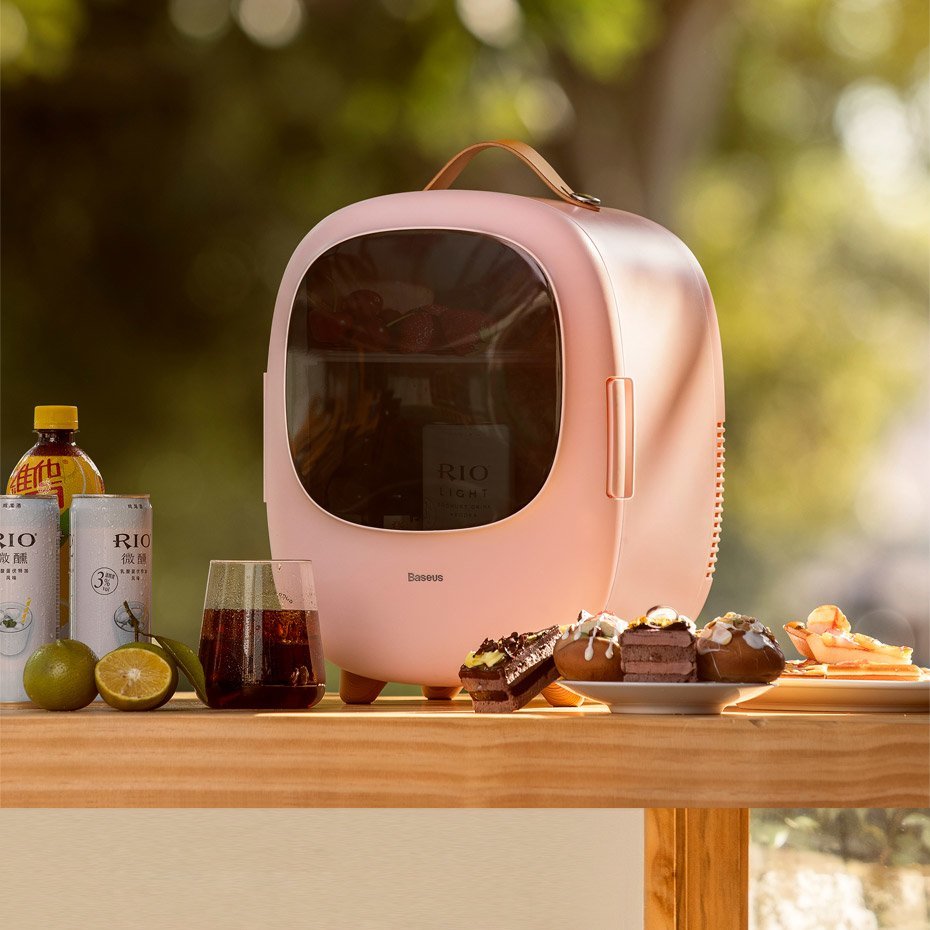 This time it will be different. No rain, no cold and no restrictions. Do you already have everything you need for your vacation? You can find the sound system, refreshing drinks and other goodies for the May weekend at the Hurtel store.
The best May speaker? Wireless!
Every event will be successful in a good group. It will turn out to be an even bigger hit if you will also be accompanied by your favorite music. The sounds from the phone's loudspeaker, while they are becoming more and more impressive in performance, can be a bit too soft or distorted. The wireless speaker turns out to be the perfect solution. It is handy, connects to a Bluetooth music source, plays in stereo mode (after pairing two devices with each other), and many models available in the Hurtel store are even waterproof. If you are planning a picnic or holiday meeting on a sea beach or a lake, it is hard to find a better gadget.
Only Coke will be cold this year
… Or at least we hope so. Without even allowing another option to be on your mind, we are already preparing a review of travel refrigerators. Although you cannot fit a dinner for the whole family in them, this is where their advantage lies - their compact size gives them a perfect place in the car, and for the more persistent ones, also in their hands. Not every beach can be reached on "four wheels"! The travel refrigerator available in the Hurtel store has a capacity of 6-8 l - it can hold approx. 12 cans of 330 ml. Selected models even have a heating option, so this gadget will also be useful in winter. Aromatic mulled wine during an atmospheric December sleigh ride? We can not wait!
The travel refrigerator will fit not only drinks, but also cooling cubes. It is an interesting alternative to classic ice cubes, because they are reusable and look great. Just put them in the refrigerator and let them sit for a few hours. Already in the evening you can enjoy a chilled drink in a very effective version - during the May weekend and more!
When the grill is on fire
There are barbecue enthusiasts so passionate that they use the external grate in any better weather. Are you one of them? So why clean the hearth of leaves, dust and get rid of the accumulated water from rainfall each time? It is much more convenient to cover the (cooled down!) Grill with a special tarpaulin. As soon as it's time for another outdoor cooking, just take it off. Remember that the grill cover , due to its dimensions and water resistance, will also be perfect for protecting garden furniture, a motorcycle or a bicycle. In the event of a sudden cloudburst, it will also be your emergency umbrella!
Lighting matters
Although most of the better events take off after dark, there is still something worth seeing. Always carry a flashlight with you if you spend a picnic or vacation in somewhat more secluded places. For example a headlamp - it does not occupy the hand, but it perfectly illuminates the space exactly within sight. The model available in the Hurtel store is powered by micro USB, which means no bothersome, replaceable batteries and complete freedom of use. While resting, a very useful function may be the possibility of contactless control of the flashlight. Activate it with the button and activate the motion sensor. To turn the light on or off, simply pass your hand in front of the sensor. Complete convenience!
There will be no shortage of energy
... even if you are planning a May holiday somewhere on mountain paths or in the middle of the forest. In any situation, you can have a reserve of energy with you - all you need is light. Solar chargers from the Hurtel store come in the form of a handy, small suitcase that you unfold to catch even more sunlight. Depending on the model, they offer different options: fast charging protocols, more or less power and numerous USB ports. You can supply them with everything you need for a pleasant rest - from an e-book reader, through a smartphone, to a flashlight or a fan. The waterproof coating means that you can take solar chargers with you, even for relaxation in slightly less favorable conditions ...
… But we don't anticipate these, so let's go!