Do you have an electric scooter? Choose useful accessories for your scooter
2022-06-08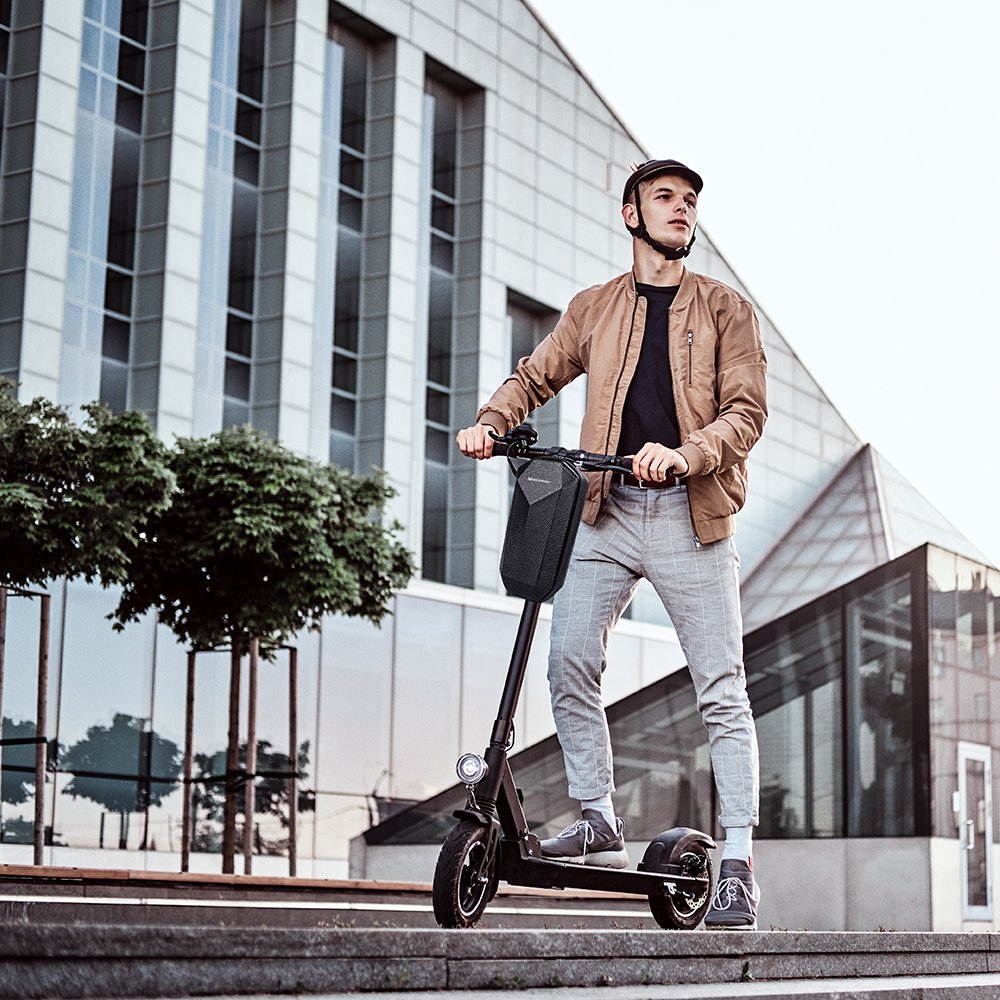 Do you have an electric scooter? You certainly want to take the best care of her. For this purpose, choose useful scooter accessories that will make it easier for you to use and help you take care of its condition. Here are some suggestions.
The electric scooter is becoming more and more popular among people living in the city. There are many reasons: the scooter is ecological, comfortable and, most importantly, extremely practical. No wonder it's becoming one of the city's most popular modes of transport.
Do you want to maximize the possibilities of your two-wheeler? Bet on functional scooter accessories! Hurtel offers many products that will make riding a scooter around the city more pleasant and help you get out of trouble in case of unforeseen situations. See our selection.
Scooter accessories that increase safety
Scooter helmet . No matter where you go, a safety helmet should be the first accessory on your list. Why is the helmet so important? Protects the head from injuries and impacts, reducing the risk of an accident or fall. It is especially useful in urban conditions with a lot of traffic.
Scooter front lamp . It is necessary if you plan to ride after dark or in difficult weather conditions. It helps you see the road ahead and avoid obstacles, and increases your visibility along the way. Drivers and pedestrians will be able to spot you and you will have a better chance of avoiding an accident.
Glare . If you often ride after dark, it is worth choosing an additional reflector for your scooter. You can attach it to the steering wheel or to the wheel. This will increase your visibility to other road users.
Scooter accessories that provide comfort
Scooter handlebar bag . It will come in handy when you want to take more than just your keys and wallet with you. It is easily mounted on the handlebar, and thanks to the long Velcro straps, it fits scooters from many manufacturers. It's also very light, so it won't shorten your battery life.
Phone holder . The perfect way to gain access to your phone while driving and increase safety at the same time. It's the perfect choice if you like listening to music while driving or want to keep an eye on navigation. The holder will not let your phone fall out even on bumpy roads, and the silicone elements will protect it from scratches.
Sports backpack . Do you want to take more things with you? Choose a comfortable sports backpack. It is light, comfortable and easily turns into a bag that you can hang over your shoulder. Thanks to the padded soft material and adjustable straps, you can take the backpack with you, even on long trips.
Scooter accessories that will be useful in unexpected situations
Pump for scooter wheels . Useful if you want to keep your scooter in good shape and prevent any damage. It will fit all scooters with inflatable wheels - it forces air into all types of valves (Presta, Schrader, Dunlop).
Multitool . It will come in handy in emergency situations or when you just want to be sure that your scooter will run flawlessly. You will always have all the necessary tools at hand.
Scooter cover . After the summer season, do you leave your scooter in the garage or in the pram? A waterproof case will protect your bike from dust and possible getting wet.