We choose gifts for Mother's Day
2022-05-09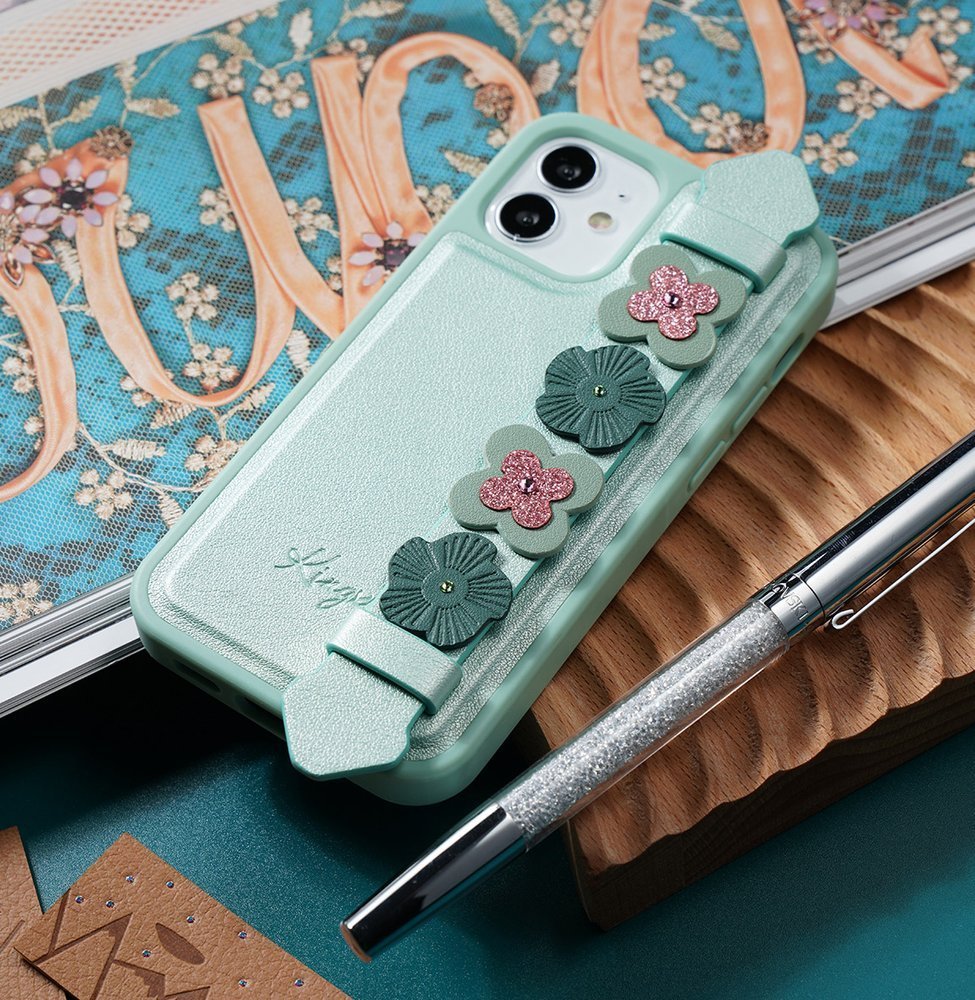 A timeless gift for mom? Of course it's a bouquet of flowers! The natural ones, although they are beautiful, unfortunately wither quickly. So bet on something that will stay with her for longer. A flower case for a smartphone is one of our offers, and all of them have a 20% discount. See and choose! Mother's Day at your belt - no worries, you will make it! With our mini-guide you will quickly and efficiently choose the perfect gift, and you will not overpay. All you need to do is to use the code: mama20 when finalizing purchases from this category - click
The best gift? For Mother's Day, choose a flower smartphone case

Our first gift guarantee is a flower and smartphone case . Contrary to a traditional bouquet, it is always at hand, we do not look often, and most importantly - it does not deteriorate after just a few days. Our tip: when choosing a gift for mom, choose something that will stay with her all day as a reminder of you. Do you already know which case model you will choose? There are plenty of options, but regardless of your choice, remember that we have included a 20% discount from the Kingxbar brand.

Moms - glitz lovers will love a phone case with glitter and real, certified Swarovski crystals. It's just the perfect gift! For Mother's Day, choose the things that will be most useful to her. It turns out that not only typical jewelry can be a decoration full of shine: although the whole looks feminine and delicate, we assure you that it is a certain protection against more than one scratch!

Yes, you hear it right! Mother's Day headphones case
Still not the perfect Mother's Day gift? Fortunately, this is not the end of our ideas. The female headphone case turns out to be an equally good solution. Although you will pay attention to its visual qualities and beautiful colors at first, you will find a solid case under a layer of brocade or Swarovski stones. Regardless of the model chosen, the case for headphones from Kingxbar will always become an original jewelry that many mothers will be delighted with. You can always count on a 20% discount on Mother's Day.

What to give her? Wozinsky sports equipment will work for Mother's Day
We have already told you about ideas for glamor lovers and practical moms who focus primarily on functionality. But… what should mom buy for Mother's Day, when she loves physical activity? Bet on Wozinsky sports equipment that will make her workouts even more successful. At the beginning, the absolute base, i.e. a gymnastic mat for exercises - it is a complete idea for a successful gift, but you still have a difficult task ahead of you. Do you already know which color mom likes best? Think carefully, because there are at least a few possibilities! Moms - lovers of fitness or stretching exercises will like colorful resistance bands for exercise - you can read more about them here: click . Psst! You'll get them without breaking your budget, as they're affordable in the basic version, and now we've thrown in a special 20% discount to that!
Mirror, tell me ...
This is an indispensable attribute of most ladies - I also have one. The mirror, because we are talking about it, is an important component of our next idea. Together with a place for proper storage, it creates a lovely refrigerator for cosmetics. A compact, handy, eye-pleasing refrigerator will allow you to store cosmetics in the right conditions, and in addition, it will easily fit on the dressing table. To capture the effects of a makeover, choose a ring light with adjustable lighting. With her, your mom will illuminate her face and take beautiful photos. Perhaps they will go to you?