From maxi to mini, or (r) evolution in the world of portable sounds
2022-03-22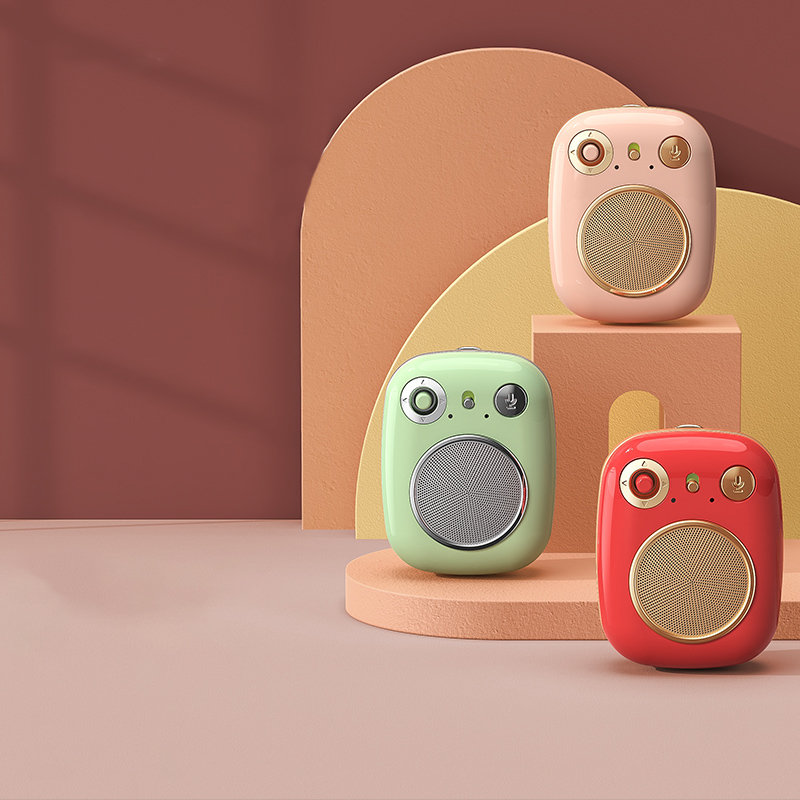 The boombox used to be the pinnacle of my dreams - although quite bulky, the prestige of the owner grew with its dimensions. Fashionable is not always fully understood, but with time we realized that functionality is also important. We've reduced the audio gear so much that they can even fit in a pocket. By limiting the dimensions, we increased their power. Somewhere along the way, we also got rid of the mains power and removable batteries - this is how wireless speakers were created. Which one to choose and where to use them?
Small is beautiful. And how strong!
The height of about 10 cm makes the most popular smartphones look quite tall. Since you can fit the latest iPhone model in your pocket, the wireless speaker will not make much difference to you. But you will feel the change. Bluetooth speakers are distinguished by very solid batteries, thanks to which they can work continuously for up to 24 hours, which seems sufficient for both a party around the fire and sunbathing. If there are more of you and at the party you meet another owner of the wireless speaker, you will create ... a perfect duo, and in addition operating in stereo mode. Yes - after pairing, the two speakers will sound spatially.
The sounds flow freely
Water and electronics go together as well as cheesecake and raisins. It seems possible, but it's better to avoid it. From this assumption came the technologists creating wireless speakers - waterproof. When looking for such a model, pay attention to the Tronsmart brand and models from the Splash line. Not only do they look interesting, but above all, they are totally indifferent to the presence of water or dust - the IPX7 waterproof class (damage-free immersion in water up to 30 minutes to a depth of 1 meter) does its job. Take it with you when you relax on the beach or to the lake. You're not leaving? You can always sing along with your favorite performers while showering or relax with sounds while bathing in the tub.
Old-new wireless speaker
Some call it irony, others a recurring fashion. We will call it progress and a creative approach. After we made our audio gear smaller, we gave it… an old-fashioned look. In the category of wireless speakers in a retro style, the Remax brand is the leader, introducing devices referring to the style of the 50's and 60's. Fortunately, it is just an old-fashioned (albeit fashionable!) Design, under which modern solutions are hidden, which we have already got used to enough not to want to give up on them. Short charging time, advanced Bluetooth version (which is responsible for a stable connection with the sound source) and compact dimensions (only 7 cm high) give them the lead in the "everyday" category.