Car smartphone holders and Joyroom wireless chargers
2022-08-24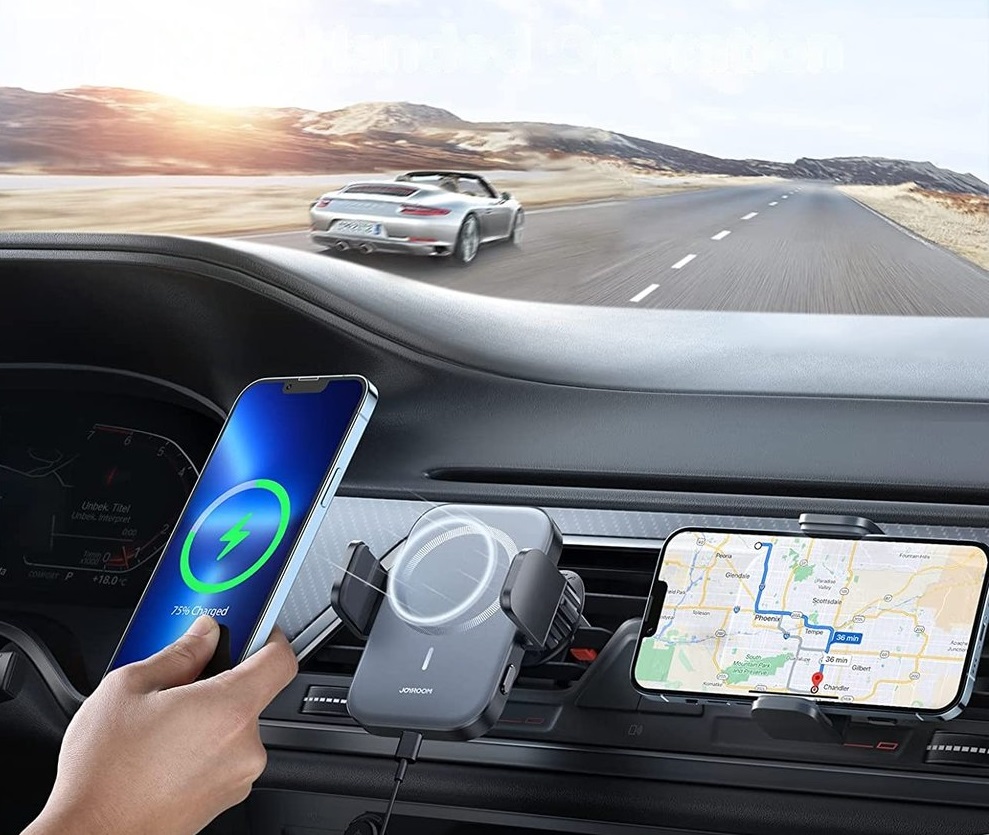 Car smartphone holders and chargers are the perfect accessories for every driver. They allow safe and convenient storage and charging of the phone while driving. But how to choose the most reliable model? we suggest!
Joyroom - let's get to know each other!
Joyroom is one of the leaders on the market of electronic products and car accessories, including handles with wireless chargers . Models of this brand are characterized by a solid construction and functionality. They are available in various sizes and shapes, as well as in various color variants. You can choose from many models of holders that can be attached to the dashboard or the air vent of your car. Accessories allow for rotation and position adjustment, which makes these handles very comfortable to use.
All Joyroom products are made of the highest quality materials, so they can be safely used in your car. And for years!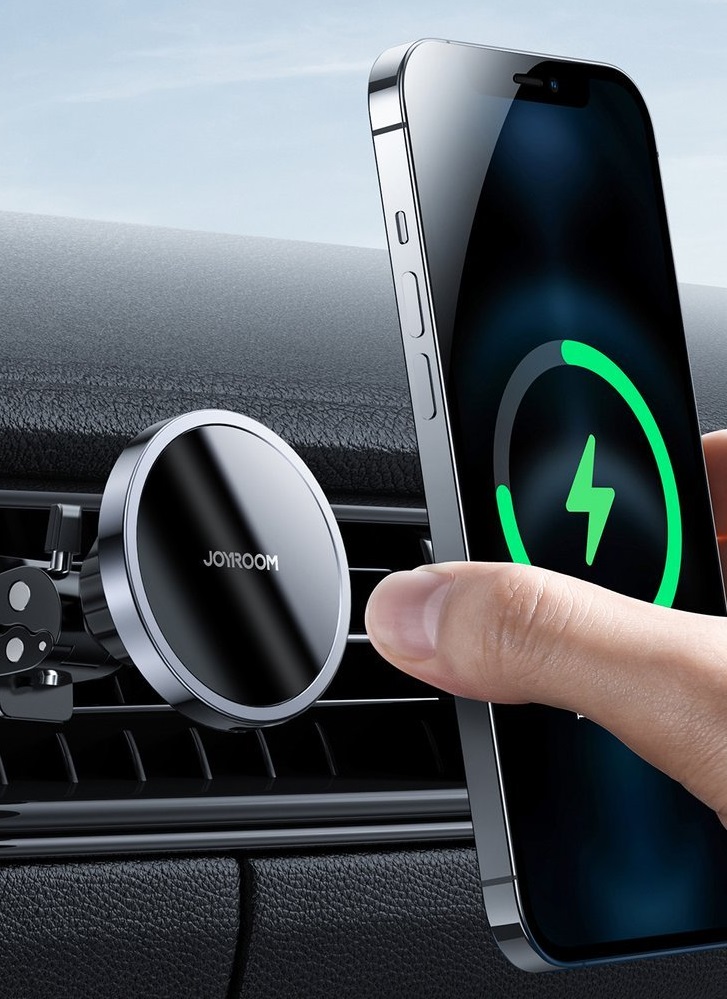 car holders with Joyroom wireless charger
How to choose a smartphone car charger holder?
When choosing a smartphone car holder … take your time. After all, you have at least some interesting options to choose from. You can choose e.g. between the air vent holder and the cockpit holder. The available options also differ in additional elements, such as the charger or the way it works. Each has its advantages and disadvantages, as well as the price. The mini-guide below will help you choose the best one for you.
Air supply grille holder
Pros
easy to assemble and disassemble
good access to smartphone buttons and ports
position within sight, without obscuring visibility
solid and stable while driving
the ability to wirelessly power your smartphone while traveling without the need for additional devices
Minuses
may obstruct the flow of air from the vents
may obscure elements of the cockpit, e.g. radio
Cockpit holder
Pros
easy assembly
stability while driving - there is no risk that the smartphone will slip or fall over
ideal if you want to keep the charger permanently in the car. These holders have a decent, non-slip attachment - a suction cup
the ability to wirelessly power your smartphone while traveling without the need for additional devices
car holders with Joyroom wireless charger
Minuses
possible obscuration of visibility on the road
When choosing a car smartphone holder , also pay attention to whether it has a charger. Thanks to it, you can recharge your phone or navigation without having to use the socket. Regardless of all options from Joyroom, they are distinguished by:
elegant, minimalist look, with which the handle becomes an additional advantage of the interior
delicate backlight, thanks to which you do not have to look for the handle in a darkened vehicle
protocols supporting fast charging - you don't have to wait for a full battery
excellent relation between quality and price
Car holders with Joyroom wireless charger
Why is it worth buying a Joyroom smartphone car holder?
Joyroom smartphone car holders are very practical and easy to install. Thanks to them, you can safely and comfortably make phone calls, as well as use maps and other smartphone functions while driving. The mounts work with invisible magnets or have adjustable arms so they can fit different phone sizes. The biggest advantage, and often the main reason why we look for such equipment, is the ability to simultaneously support and charge the device while driving.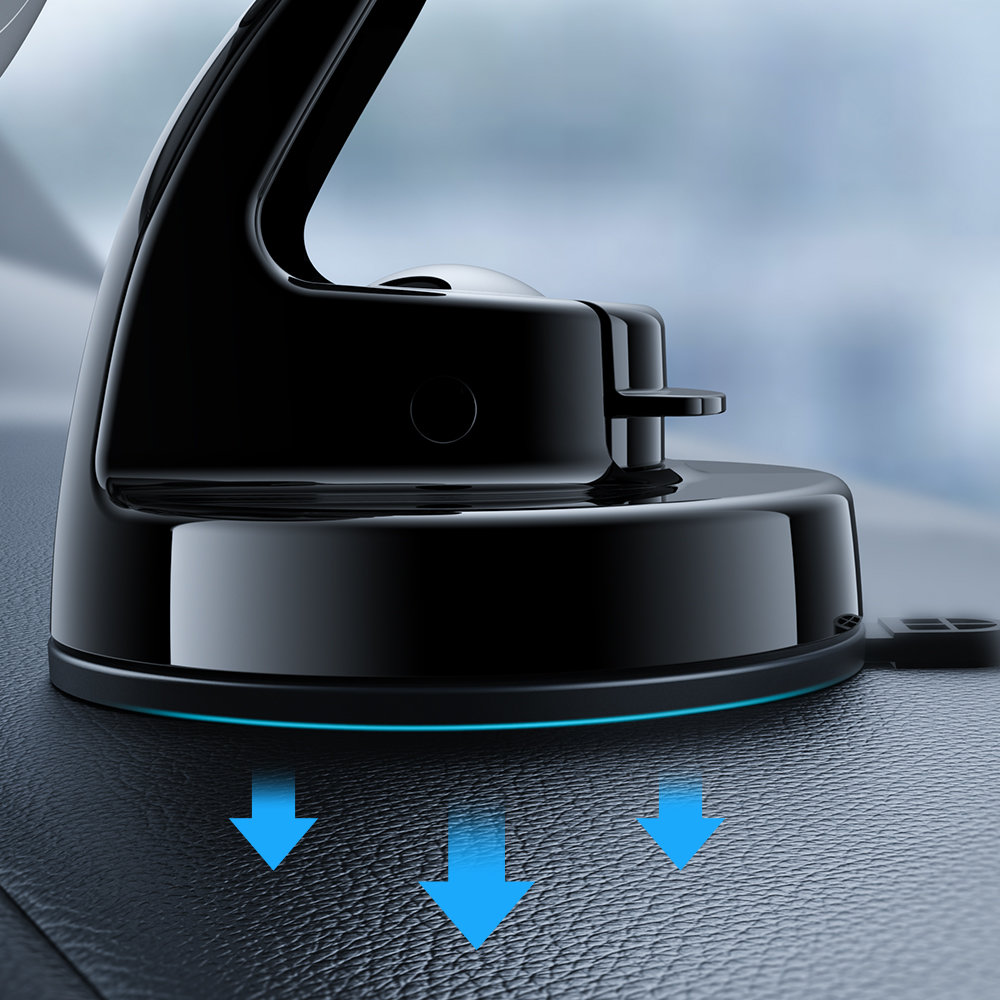 Car holders with Joyroom wireless charger
What are the most popular models of Joyroom smartphone car holders?

Joyroom offers a wide range of car holders for smartphones that can be adapted to different sizes of phones. The most popular models include: JR-ZS295, JR-ZS290 and JR-ZS291 .
Joyroom JR-ZS290 is a car smartphone holder on a special "foot" mounted on the cockpit, which works with smartphones that support MagSafe technology. The holder has adjustable height and angle of inclination, thanks to which it can be adapted to various sizes and models of phones. You won't miss this model during an evening drive - after starting the engine, it will illuminate with a delicate blue light.
Joyroom JR-ZS291 is a minimalist car holder for smartphones to be mounted on the ventilation grille. The base is adjustable and the angle of rotation, thanks to which it can be adapted to individual needs. The mount also has a built-in wireless charger that allows you to charge your MagSafe compatible phone while driving. At the same time, it is very elegant and is distinguished by a delicate backlight.
Joyroom JR-ZS295 is another car holder with a smartphone charger that combines convenience and functionality. It allows you to charge your phone while driving, and also makes it easier to use it while driving. The product is solidly made and very durable. So you can enjoy it for a long time. Solid jaws firmly hold the smartphone.
Joyroom JR-ZS240 is a car holder for smartphones that is powered by the USB port in your car. Thanks to this, you can wirelessly charge your smartphone while driving. The holder has an adjustable height and a rotating body, thanks to which it can be adapted to any type of phone and the content displayed on the screen.
Car holders with Joyroom wireless charger