BIKE ACCESSORIES. AN OVERVIEW OF THE MOST INTERESTING IDEAS
2021-07-07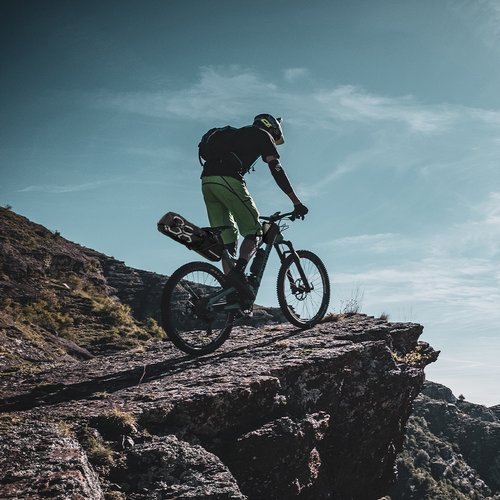 Wozinsky sport accessories - stay in touch with the world
Have you ever "lost" your phone while riding a bike? If not, you probably know such problems from the stories. You don't want to become the hero of one of them, do you? Wozinsky sport accessories guarantee that you will avoid these types of accidents while traveling. In addition, you can fit the basic necessities in it, which - what is important - will not be damaged in the rain thanks to the waterproof coating on the surface of the bag. It is a model for design lovers, it is characterized by a slim form that emphasizes the advantages of each stylish two-wheeler. Time for washing? Nothing difficult - just remove the bag from the frame using the convenient Velcro fasteners, and then attach it in the same way. And if you're looking for other ways to safely store your phone while traveling, be sure to check it out bicycle phone holder on the handlebar.
Be safe! The front lamp of the bicycle lamp is the base
Whether it's day or night - you can enjoy cycling adventures regardless of the time of day or season. Remember, however, that only good visibility will guarantee you a safe return. When choosing a lamp, choose proven models: the Wozinsky front lamp It certainly fits into the range of this type of proposal. Low curb weight means that you will not feel its presence on your vehicle in any way. The waterproof casing will guarantee free movement even during less favorable weather conditions.
Four-wall training - how to choose resistance bands for exercise?
For enthusiasts of training in gyms, a difficult time has come, but nothing is lost. By choosing the right sports equipment, you can still take care of your fitness - in the privacy of your home, garden or city park. You do not have specialized equipment? You have it at your fingertips! For fitness training, you only need doors and resistance rubbers. Wozinsky models have two ergonomic handles covered with neoprene foam that improve the grip. Importantly, they also have two ankle straps so you can take care of your lower muscles as well. This is a great proposition for both professionals and beginners - the basis is the selection of rubber with the right resistance to be able to regulate the difficulty of training. Sports lover, be sure to also check out resistance bands for exercises Wozinsky!
Gymnastics mat for yoga lovers
Outdoor gymnastics or a stretching session in your own "four corners"? No matter what you choose, it will always be useful to you exercise mat. The colorful model by Wozinsky is light and flexible, so you can take it with you wherever you go and never lose its original form. Forget about curled corners as well - from now on your mat will adhere perfectly to the ground, allowing you to fully focus on training. Do you already know which of the several mat colors you will choose?